Compare Mortgage Protection Insurance Quotes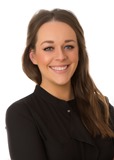 20% discount now available on €300,000 plus mortgage protection and life insurance policies ( terms apply)
Any questions on mortgage protection insurance, just call us on 01 8327250
We have arranged mortgage protection cover for thousands of clients.
Online mortgage protection discounts for cases less than €300,000 of up to 16% off the lowest mortgage protection quotes in the market and 17.5% for Life Insurance.
Popular questions relating to Mortgage Protection, click Here
Popular features of our mortgage protection insurance are as follows:
We give you the best quotes, always.
Same day Approval can be arranged over the phone
One month free mortgage protection cover
Free Dual life mortgage protection cover available ( Two applicants covered at no extra price)
Applications can be scanned, completed digitally with digital signatures or by return post - whatever suits you best.
Your premiums are fixed for the full term of the policy
We can arrange mortgage protection approval and then hold for you until you are ready to start
We all like saving money and our mortgage protection policies will save you a small fortune.
Our mortgage protection partners include only the best Life Insurance firms.
Irish Life, Aviva, Zurich, New Ireland, Friends First and Royal London.
Aly Lavin
Protection Manager
Recent Mortgage Protection testimonials
"Wanted to thank you for your help organising our mortgage protection insurance so quickly and efficiently.
You probably did not realise at the time, but we were under a lot of stress at the time and your involvement really expedited this difficult process." Sean
"Thank you especially for your help and quick response. We would not hesitate to recommend your company to other people when it comes to achieving the mortgage and life insurance. Eoin"
Frequently asked questions
Hopefully you will find the answers to your mortgage protection queries Here.
Mortgage Protection Discounts
Our special mortgage protection discount of up to 16% is currently available on all new standard rated policies accepted by the relevant insurer.
When you preform a calculation on our Mortgage Protection Insurance calculator our system retrieves and analyses all the best mortgage protection and Life insurance quotes from our Insurance partners and then applys an additional discount of up to 16% for mortgage protection and up to 15% for life insurance for the full policy term.
By proceeding you agree that you have been advised of our terms of business Terms of Business
No fees apply.
Summary of Terms and conditions for Life insurance and Mortgage Prptection Insurance Quotes
Non smoker premiums are based on the assumption that you have not smoked in the past twelve months
Insurance cover is subject to acceptance by the insurance company.
Prior to arranging life insurance or mortgage protection cover, we will ask you to complete an application form which includes a detailed health questionnaire.
Quotations are valid for seven days, or until your next birthday, whichever is sooner.
Where two applicants are included the quotation is calculated on a dual life basis except in the case of mortgage protection cover where joint life basis applies.
Serious illness cover quotes are on an accelerated basis at the cover level chosen
Insurance cover only commences on policy issue.
Information for our quotation service are provided for us through Broker information services, who receive quotation data from our Life Insurers.
Cover does not come into force until your policy has issued.. The terms of your chosen policy shall take precedence over any statement, representation, act or omission which may have been made by us and which conflicts with any terms of your chosen policy.
You must check all details on any proposal form or statement of facts and pay particular attention to any declaration you are asked to sign.
It is important that you read all documents issued to you and ensure that you are aware of the cover, limits, warranties, conditions and other terms that apply. Additional information on Life insurance and related products is also available at www.lifeinsurance.ie