Mortgage Protection Information and Quotes
Independent mortgage protection advice from Ireland's Leading mortgage protection advisers.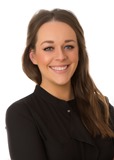 To fast track your approval just call me or one of my colleagues on 01 8327250
We would be delighted to advise you in selecting the best mortgage protection insurance policies at the best price in the market.
We search the market and analyse the latest offers and then add discounts of up to 20%, to ensure you get the best mortgage protection available.
Aly Lavin Mortgage protection manager
Established in 1994 and regulated by The Central Bank of Ireland, we have partnered with Ireland's leading Life insurance companies to advise you and to save you money!
As one of Ireland's leading independent mortgage protection advisers, we provide you with independent advice on the merits of competing mortgage protection and life insurance policies.
Many mortgage protection policies are sold directly by lenders, who do not research the market on behalf of the customer. If you don't search the market the chances are that not only will you end up buying more expensive policies than are available, but you also run the risk of missing out on benefits that other providers include as part of their policy.
These additional benefits range from illnesses that one insurer may not have not been covered under a serious illness policy, to less favourable indexation factors a term insurance policy or other fringe benefits, like a free second medical opinion or assistance from a nurse in dealing with medical conditions.
Here at mortgages.ie our role extends beyond saving money by arranging cheaper cover to a more important issue of ensuring you get the best policy for your circumstances.
To go directly to our mortgage protection calculator and quote engine please click Mortgage protection insurance quotes for yoruself the great mortgage protection discounts of offer.
Mortgage protection insurance is a life insurance policy that pays off your mortgage, if you or your partner dies, before the mortgage is paid off.
The policy has a term identical to your mortgage and the benefits reduce ias the balance on your mortgage decreases.
In general, a mortgage protection policy is a condition of a mortgage loan.
To summarise, Mortgages.ie provide you with the following:
We provide the cheapest mortgage protection policies in Ireland.
We provide professional independent advice, to assist you in choosing a product suitable to your means
We provide a full comparison between the mortgage protection products offered by the major life companies in Ireland.
A mortgage protection policy has the following features.
The premium is fixed for the duration of the policy
The primary benefit is the full repayment of the of the current balance on your mortgage. If you pass away, the insurer pays the benefits directly to a lender.
The premium is calculated by reference to age, mortgage amount, term and your medical history. The younger you are the cheaper the policy!
The level of mortgage protection cover reduces from year to year to track the reducing balance on your mortgage . Mortgage protection policies are sometimes referred to as 'reducing term insurance cover'.
A mortgage protection policy is not a statutory requirement if you are older than 50 when you take out your mortgage. However a lender may still require that such a policy is taken out before they will approve an application.
Serious illness cover is available as an option with most mortgage protection policies.The level of cover can be for the full amount of the outstanding mortgage, or it may be a percentage of the balance. Serious illness insurance gets very expensive as you get older.
In general, even if you are over 50, we recommend taking out a mortgage policy to clear the mortgage in the event of death..
We also strongly recommend taking out a mortgage protection policy to support residential investment property mortgages. If a mortgage protection policy is taken out on an investment property mortgage, it means that the mortgage will be cleared on death on the account holder and the investment property will pass to the beneficiaries of a will.
A standard life insurance policy may also be used as security for a mortgage . These policies are slightly more expensive, (see our quote calculator) but they have the following benefits:
The cover does not reduce over the term of the mortgage
It can be quite inexpensive to cover both first and second lives
You can add a conversion option, which allows you to extend the policy term in the future without having to provide updated medical evidence.This is avery valuable benefit if you have an illness that would potentially result in a refusal or loading ona life insurance application at a future date.( For example imagine a situation where you take out a 25 year life insurance policy for €250,000 and you suffer a serious illness on year 15 and are concerned that your life insurance will cease in ten years as you find yourself unable to arrange new cover due to the illness. If you had taken out a convertible life insurance policy you would be able to extend the life of your policy for a further 25 years without any medical evidence.)
You can inflation proof your life insurance policy through availing of an indexation option.
You may be able to use the policy as security for another mortgage in the future.
Adding serious illness cover or taking out Income protection insurance.
Adding serious illness to a mortgage protection policy might look expensive at the outset but it can look very good value if you are struck down with a serious illness in the future
You may also want to consider income protection, which is an insurance policy to ensure your income continues in the event of an accident or illness.
Conclusion
Mortgage protection pays off your mortgage if you die.
It is the cheapest form of life cover and the benefit reduces along with your mortgage balance.
It will not provide any additional cash lump sum for your family.
Warning
If your mortgage repayments are not maintained up to date, the mortgage will not reduce as quickly as anticipated and the related mortgage protection policy will not be sufficient to clear the mortgage.
For further information on mortgage protection including a comparison between the merits of life insurance versus mortgage protection policies, you may like to visit our dedicated life insurance site and our Mortgage protection area Life Insurance and Mortgage protection comparison tables