Irish Mortgage Rates
Today's Irish Mortgage Rates
Irish mortgage rates are at their lowest level for many years, including both fixed and variable rates.
Most commentators expect rates to remain low for the next two to three years as the European Economy struggles to grow and inflation remains low.
The lenders below provide the lowest mortgage rates in Ireland.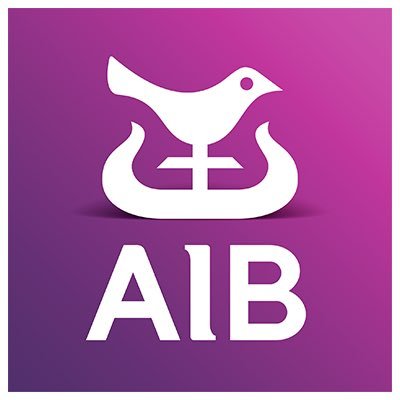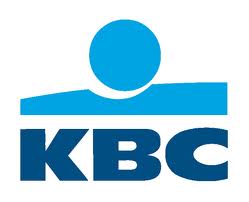 To compare the latest mortgage rates from our lenders please click on our...
If you are considering switching to a cheaper lender please click on our...
To estimate the benefits/costs of switching to the lowest fixed rate on the market please review our...
To compare the cheapest mortgage protection available please
Mortgage protection calculator
As well as saving money through switching lenders, you can also save through switching life insurance cover..see www.lifeinsurance.ie
To go directly to the life insurance calculator please follow this link
For a quick glance at all the latest mortgage rates you can view our current database of mortgage rates which is set out below. As lenders change their rates we update our system to ensure that you can accurately compare mortgage options using our mortgage calculator.
| Product | APRC |
| --- | --- |
| PTSB First Time Buyer Variable (LTV < 50%) | 3.80% |
| KBC Investment Variable (LTV 50-70%) | 5.10% |
| PTSB Trading Up Variable (LTV < 50%) | 3.80% |
| BoI First Time Buyer Variable (LTV 1-60%) | 4.00% |
| BoI Re-Finance Variable (LTV 60-80%) | 4.30% |
| BoI Trading Up Variable (LTV < 60%) | 4.00% |
| BoI Trading Up Variable (LTV 60-80%, > €500k) | 4.30% |
| BoI Trading Up Variable (LTV 80-90%) | 4.60% |
| HAV Trading Up Variable (LTV < 50%) | 3.20% |
| HAV First Time Buyer Variable (LTV 50-80%) | 3.40% |
| HAV First Time Buyer Variable (LTV 80-90%) | 3.60% |
| HAV First Time Buyer Variable (LTV < 50%) | 3.20% |
| HAV Trading Up Variable (LTV 50-80%) | 3.40% |
| HAV Trading Up Variable (LTV 80-90%) | 3.60% |
| BoI First Time Buyer Variable (LTV 60-80%) | 4.30% |
| KBC First Time Buyer Variable (LTV 60-80%) | 3.16% |
| KBC Trading Up Variable (LTV 60-80%) | 3.16% |
| KBC Trading Up Variable (LTV 50-60%) | 3.11% |
| KBC First Time Buyer Variable (LTV 50-60%) | 3.11% |
| PTSB Investment Variable (LTV < 50%) | 5.10% |
| PTSB First Time Buyer Variable (LTV 50-60%) | 3.90% |
| PTSB Trading Up Variable (LTV 50-60%) | 3.90% |
| PTSB Trading Up Variable (LTV 60-70%) | 4.01% |
| PTSB First Time Buyer Variable (LTV 60-70%) | 4.01% |
| PTSB First Time Buyer Variable (LTV 70-80%) | 4.11% |
| PTSB Trading Up Variable (LTV 70-80%) | 4.11% |
| PTSB First Time Buyer Variable (LTV 80-90%) | 4.32% |
| PTSB Trading Up Variable (LTV 80-90%) | 4.32% |
| KBC Re-Finance Variable (LTV 60-80%) | 3.16% |
| PTSB Investment Variable (LTV 50-60%) | 5.26% |
| PTSB Investment Variable (LTV 60-75%) | 5.36% |
| PTSB Investment Variable (LTV < 50%) | 5.10% |
| KBC Re-Finance Variable (LTV 50-60%) | 3.11% |
| KBC First Time Buyer Variable (LTV 80-90%) | 3.57% |
| KBC Trading Up Variable (LTV 80-90%) | 3.57% |
| HAV Re-Finance Variable (LTV < 50%) | 3.20% |
| HAV Re-Finance Variable (LTV 80-90%) | 3.60% |
| HAV Re-Finance Variable (LTV 50-80%) | 3.40% |
| KBC Re-Finance Variable (LTV 80-90%) | 3.57% |
| BoI First Time Buyer Variable (LTV 80-90%) | 4.60% |
| PTSB Re-Finance Variable (LTV < 50%) | 3.80% |
| PTSB Re-Finance Variable (LTV 50-60%) | 3.90% |
| PTSB Re-Finance Variable (LTV 60-70%) | 4.01% |
| PTSB Re-Finance Variable (LTV 70-80%) | 3.87% |
| PTSB Re-Finance Variable (LTV 80-90%) | 4.32% |
| PTSB Investment Variable (LTV 60-70%) | 5.36% |
| UB Trading Up Variable (LTV < 60%) | 3.10% |
| UB Trading Up Variable (LTV 80-90%, > €0k) | 3.60% |
| UB First Time Buyer Variable (LTV 60-80%, < €200k) | 3.40% |
| UB Trading Up Variable (LTV 60-80%, < €200k) | 3.40% |
| UB Trading Up Variable (LTV < 60%, < €200k) | 3.35% |
| KBC Investment Variable (LTV < 50%) | 4.79% |
| UB Re-Finance Variable (LTV < 60%, < €200k) | 3.30% |
| UB Re-Finance Variable (LTV 60-80%, < €200k) | 3.40% |
| UB Re-Finance Variable (LTV 80-90%, > €200k) | 3.60% |
| PTSB First Time Buyer Discounted Variable (LTV < 50%) | 3.74% |
| PTSB Trading Up Discounted Variable (LTV < 50%) | 3.74% |
| PTSB Re-Finance Discounted Variable (LTV < 50%) | 3.70% |
| PTSB First Time Buyer Discounted Variable (LTV 50-60%) | 3.85% |
| PTSB Trading Up Discounted Variable (LTV 50-60%) | 3.85% |
| PTSB Re-Finance Discounted Variable (LTV 50-60%) | 3.85% |
| PTSB Re-Finance Discounted Variable (LTV 60-70%) | 3.95% |
| PTSB First Time Buyer Discounted Variable (LTV 60-70%) | 3.95% |
| PTSB Trading Up Discounted Variable (LTV 60-70%) | 3.95% |
| PTSB First Time Buyer Discounted Variable (LTV 70-80%) | 4.05% |
| PTSB Trading Up Discounted Variable (LTV 70-80%) | 4.05% |
| PTSB Re-Finance Discounted Variable (LTV 70-80%) | 4.05% |
| UB First Time Buyer Variable (LTV 80-90%, < €200k) | 3.80% |
| UB Re-Finance Variable (LTV 60-80%, > €200k) | 3.20% |
| UB First Time Buyer Variable (LTV 80-90%, > €200k) | 3.60% |
| KBC Re-Finance Variable (LTV < 50%) | 3.06% |
| KBC Trading Up Variable (LTV < 50%) | 3.06% |
| KBC First Time Buyer Variable (LTV < 50%) | 3.06% |
| UB Investment Variable (LTV < 60%) | 4.80% |
| UB Investment Variable (LTV 60-70%) | 5.20% |
| UB Re-Finance Variable (LTV 80-90%, < €200k) | 3.80% |
| UB First Time Buyer Variable (LTV < 60%, < €200k) | 3.30% |
| UB Re-Finance Variable (LTV < 60%) | 3.00% |
| UB Trading Up Variable (LTV 80-90%, < €200k) | 3.80% |
| UB Trading Up Variable (LTV 60-80%, > €200k) | 3.20% |
| UB First Time Buyer Variable (LTV < 60%, > €200k) | 3.00% |
| UB First Time Buyer Variable (LTV 60-80%, > €200k) | 3.20% |
| PTSB First Time Buyer Discounted Variable (LTV 80-90%) | 4.26% |
| PTSB Re-Finance Discounted Variable (LTV 80-90%) | 4.26% |
| PTSB Trading Up Discounted Variable (LTV 80-90%) | 4.26% |