Investec to offer mortgages
21 August 2013
Investec to enter Irish Mortgage market.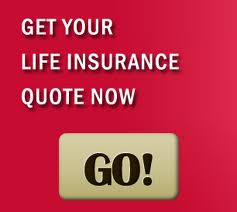 The entry of Investec into the market is very good news for house buyers and we expect that they will start writing business, through the broker channel, in 2014.
The Company already has a presence in Ireland providing deposit facilities and through its ownership of the former,NCB stockbrokers.The parent comapny is basedi n South Africa,
Investec will not take a significant share of the market and they will thread carefully. However, the principle that a new bank is willing to come in, is important and will put downward pressure on mortgage rates.
Unfortunately, we are left with a crazy situation here in Ireland where new home buyers are overpaying on mortgages because banks are losing their shirts on tracker mortgages , The tracker mortgage situation needs to be thrown into the pot and dealt when we come to recapitalizing our banks.Tracker mortgage holders should also be offered an option of fixing some or all of their facilities at hiighly competitive long term fixed rates.
Investec's focus will be on the Dublin market.
In recent months KBC, who have been lending in Ireland for over thirty years, have also set their stall out to remain a key player in the market and grow market share, both in the mortgage market and also in a range of other consumer products.
The main lenders are AIB and Bank of Ireland.
There is a misconception that mortgage funding is not readily available at present. Our experience is that ample funding is available for buyers and the issue is availability of houses as opposed to finance. Criteria are strict, but not unreasonable with the basic requirements being:
Secure employment
Proven ability to repay the loan sought
Adequate savings
A good credit history.
We expect that Investec's criteria will also focus on the above and that they will offer more competitive rates .
As mentioned above, the availability for houses is an area of real concern, With little or no building going on and demand rising, the unfortunate result for buyers is that prices will go up - we have seen it all before.
Our main lenders to reduce their dominant position in the mortgage market and divert funds into building houses to satisfy the growing demand. We would like to see a satiation where AIB and Bank of Ireland did not account for more than 50% of the mortgage market .Any more than this is unhealthy for both the banks and indeed the country .
In relation to house building we require well capitalized building firms entering the market, providing suitable housing in well planned developments where employment opportunities exist. This, whether we like it or not, means more building around the major cities, especially Dunlin, where demand will continue to grow.
We also believe that in order to control house prices, lenders should restrict the amount of disposable income that clients can use to pay a mortgage. This figure should be set close to 30% for low to medium incomes.
In conclusion, the Investec news is very welcome. However the Government must ensure that conditions are right for a healthy and efficient market - to this end we need:
Fast track planning with compulsory purchases in suitable locations
More mortgage lenders
A planned reduction in share of mortgage market held by main banks
Take tracker mortgages off lender books
A mortgage guarantee scheme to assist lenders over a short term
Rules to reduce the percentage of disposable income available to service a mortgage
A requirement to offer long term fixed rates
Mortgages.ie 21/08/2013